---
Leaders in sustainability since 1988
For over 30 years Inland Technology Incorporated has provided environmentally friendly solvent alternatives and bio-derived products to help produce a more sustainable world. As a leader in environmentally conscious substitutes, one of our core business values is to develop chemistry and manufactured technology that reduces or eliminates the generation of hazardous waste and hazardous air emissions in the solvent industry. Our social responsibility ambitions will continue to push Inland Technology to lead the industry in sustainability and always provide the community with the best business option.

USA TODAY Special Edition
Sustainability 2021: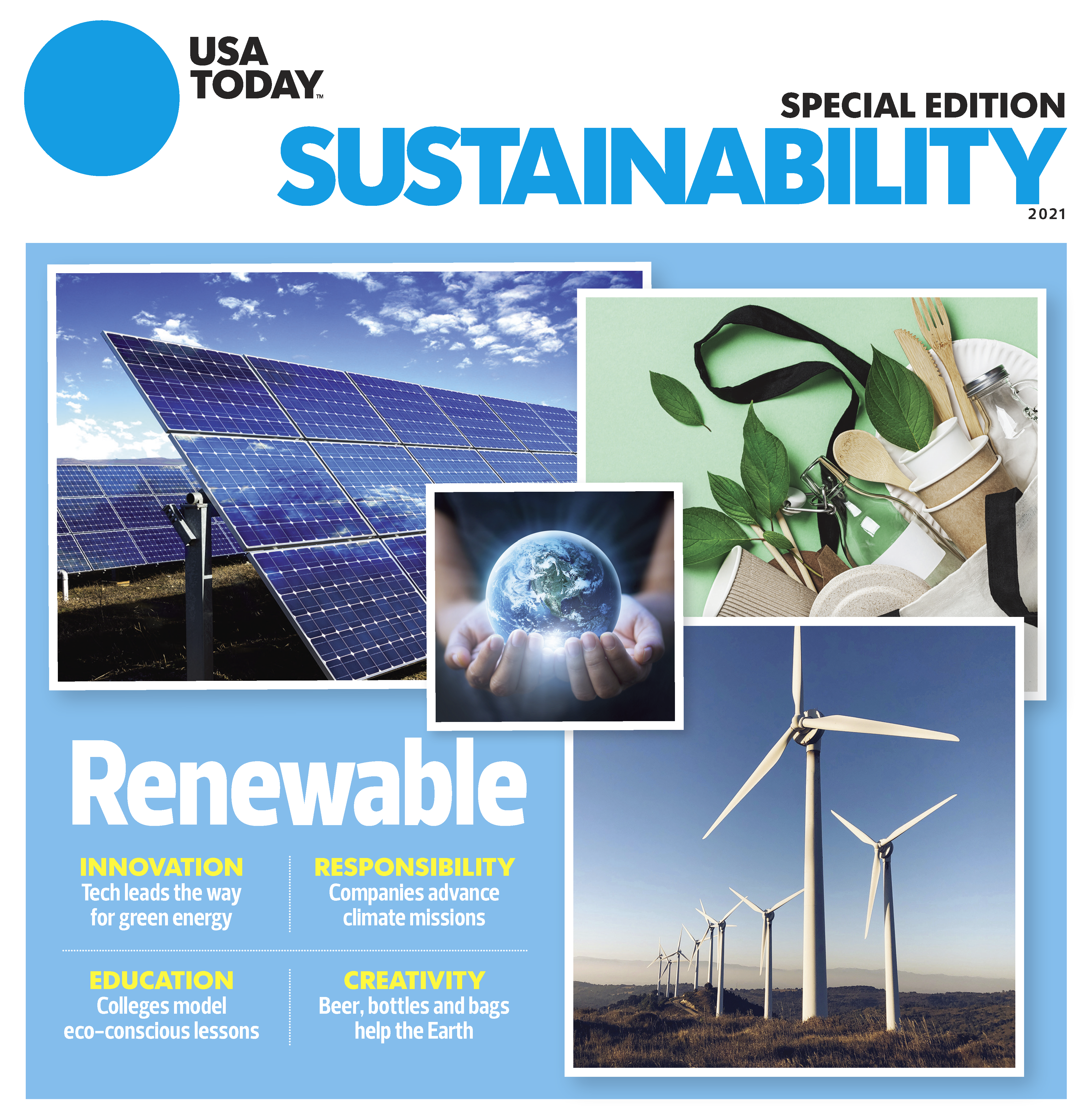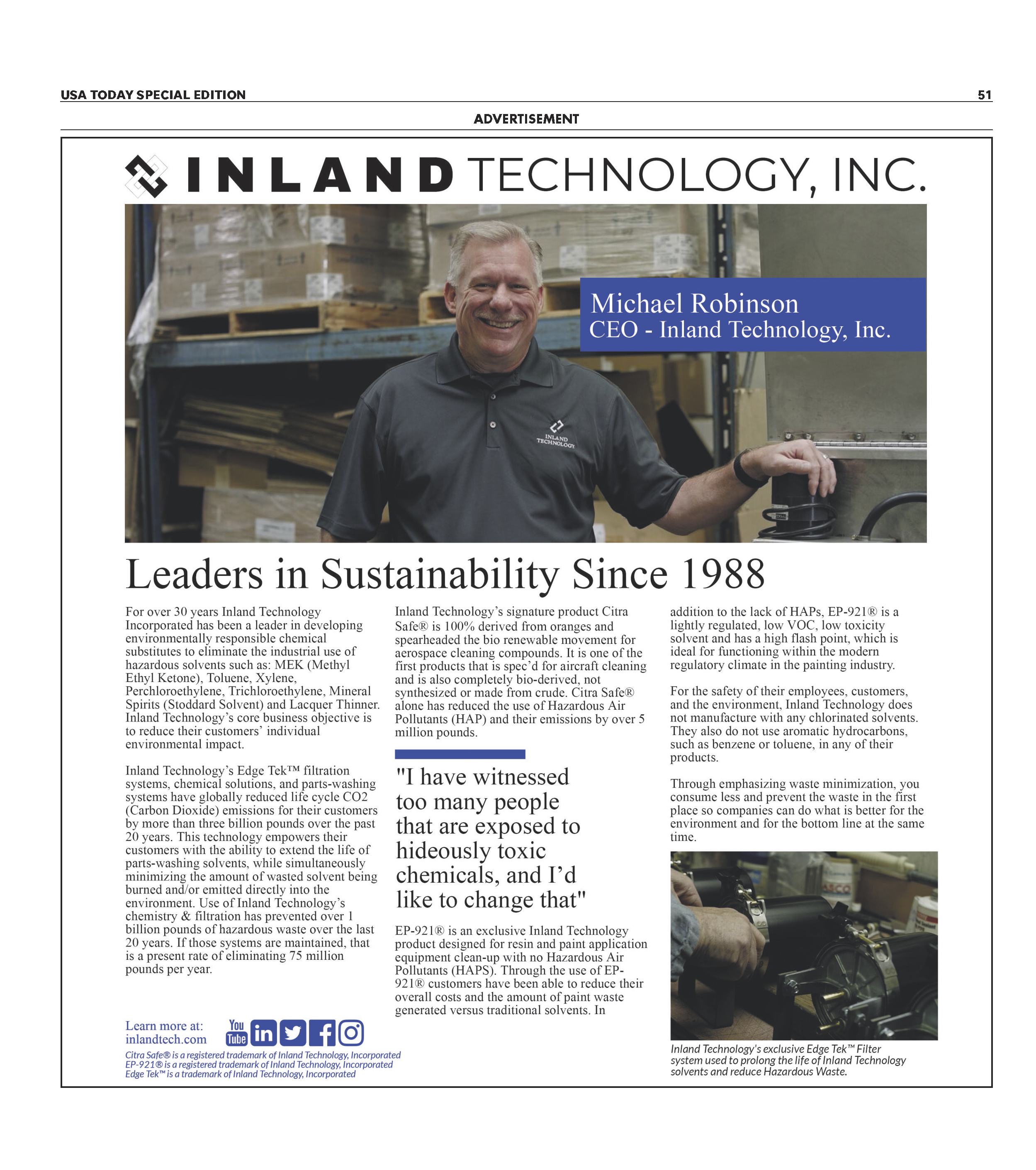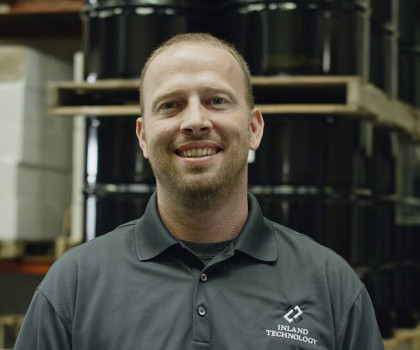 Sustainability Areas
We've reduced our customer's global CO2 emissions by more than 3 billion pounds over the past 20 years
---
Our Edge Tek™ filtration systems, chemical solutions, and parts-washing systems have globally reduced life cycle CO2 (Carbon Dioxide) emissions for their customers by more than three billion pounds over the past 20 years. This technology empowers our customers with the ability to extend the life of parts-washing solvents, while simultaneously minimizing the amount of wasted solvent being burned and/or emitted directly into the environment.
Inland Technology's signature product Citra Safe® is 100% derived from oranges and spearheaded the bio renewable movement for aerospace cleaning compounds. It is one of the first products that is spec'd for aircraft cleaning and is also completely bio-derived, not synthesized or made from crude. Citra Safe® alone has reduced the use of Hazardous Air Pollutants (HAP) and their emissions by over 5 million pounds.
Inland works with each customer to ensure their individual needs are met, and to build a stronger community.
---
Our relationship with our customers is immensely important to us, so we work hard to create strong relations. Inland Technology delights in collaborating with each customer to ensure their individual needs are met and build a stronger community. In the field, our salesmen personally oversee each business need to analyze which solvent will satisfy the customer's demand. We also provide personalized Partswashers to accommodate the individual needs of our customer's business.

We are happy to say that we have been producing these ethical alternatives for the past 30 years
---
Because we are in the business of doing less harm, the products we make are fundamentally socially responsible. We are fortunate to be a business that produces products that can make a positive impact without affecting our bottom line. A mass of our products come from renewable resources and are bio-derived, which helps reduce the impact we make when manufacturing, as well as when the product is disposed of.
The toxic state of the solvent industry is demanding that ethical products emerge to replace the harmful and often deadly chemicals that are out on the market currently. We are happy to say that we have already been producing these ethical alternatives for the past 30 years, and plan to continue to innovate and help lead the solvent industry to sustainability.
Our distribution extends globally throughout North America, Asia, Europe, Australia and New Zealand.
---
Inland Technology Incorporated takes pride in being a responsible supplier for the solvent industry. Our distribution extends globally throughout North America (including Canada, and Central America), Asia, Europe, Australia and New Zealand.
As a sustainable supplier, Inland Technology ensures transparency and accountability in supplying our products to our customers throughout the entire exchange. Inland Technology has also received numerous Bronze Medalist supplier awards from the Defense Supply Center Richmond.
Our customer's use of Inland chemistry & filtration has prevented over 1 billion lbs of hazardous waste.
---
Use of Inland Technology's chemistry & filtration has prevented over 1 billion pounds of hazardous waste over the last 20 years. If those systems are maintained, that is a present rate of eliminating 75 million pounds per year.
For the safety of our employees, customers, and the environment, we do not manufacture with any chlorinated solvents. We also do not use aromatic hydrocarbons, such as benzene or toluene, in any of our products.
Inland Technology & our clients have received awards for our pollution prevention products & equipment.
---
Texas Governor's Award in 2005, awarded to Inland Technology's client American Airlines for our outstanding efforts in waste minimization, environmental protection and pollution prevention.
Environmental Protection Agency National Partnership for Environmental Priorities Award in 2004, awarded to Inland Technology's client Flowserve for its elimination of hazardous chemical MEK by replacement with Inland product EP-921® and partswasher IT-3900™.
DSCR Best Value Silver Medalist in 1999 and 2004, awarded twice to Inland Technology from The Defense Supply Center of Richmond for our "commitment to quality performance".
1998 & 2006 Secretary of Defense Environmental Award for Pollution Prevention Award, awarded to Inland Technology Incorporated's client Marine Corp Base Hawaii, for the use of Inland's product Breakthrough® paired with Inland Technology's weapons cleaning equipment.
1996 Preserve Planet Earth Quarterly Award, whereby Inland Technology Incorporated was awarded by the Rotary Club of Tacoma #8 for its efforts shown in the leadership of the environmental concerns for Tacoma and Pierce County
Regional Finalist award from the United States Environmental Protection Agency Administrator's Award in 1992, in which Inland Technology was recognized for its "excellence in effort and significant contributions to environmental improvement through pollution prevention.

"The new solvent is friendlier to the environment and we don't have to worry about hazardous fumes"

Our Company
We are leaders in the development of environmentally friendly solvent alternatives.
Need a Custom Solution?
Contact us to connect with a specialist. We will review your situation and work with you to find the best solution.